My Friend Amy's Blog
has posted a review of Deadline
, written before the release of
Blackout
. There are no good pull quotes, although it's a very thoughtful review; there are
Feed
spoilers and comparisons throughout.
Want Some
has posted a review of Feed
, and says, " Tl;dr: Not your average zombie fare, highly recommended, part 1 in the Newsflesh Trilogy." I kinda admire the brevity.
Errant Dreams
has posted a review of One Salt Sea
, and says, "All in all, I found
One Salt Sea
to be another solid addition to the October Daye series. Its slower emotional pacing (because of the similar kidnapping plot) gave me a chance to sit back and watch changes being played out without the entire combination being too overwhelming." And this is why sometimes, types of case repeat.
Happy Booker
has posted a review of Feed
, and says, " My masochistic heart can do nothing but rate this book a full 5 stars. I have to commend Mira Grant on how she managed to create such a compelling story and include zombies (which I don't even like btw) and introduce me to these amazing characters that I have no choice but to fall completely in love with and then, without warning, take it all away. I can almost picture the sadistic smile on this author's face as she gleefully ripped my heart out, stomped on it, then poked it a few times with Shaun's zombie stick, leaving me a broken, sobbing mess. Nice, Mira Grant, very nice." Yay!
Finally for today,
Morgan and Whitney have dished on Discount Armageddon
. Lots of fun, some great points; I recommend taking a look.
Next, the weather.
I'll be honest here: I haven't been capturing most reviews of late, because the urge to read reviews has declined dramatically over the last six months or so. This may have something to do with the fact that I have at least a hundred unposted, and I'd like to be able to fit my links-in-waiting on a single screen before I die. So I'm hoping that, by doing a few solid roundups, I can get my groove back. This is the first.
Current Mood:

rushed

Current Music:

Frozen, "Let It Go."
We've finally finished watching all three seasons of Avatar: The Last Airbender. I'm going to go ahead and say this is one of the best shows I've ever watched. Here's the official show description from the website, for anyone who's unfamiliar with it:
Water. Earth. Fire. Air. Only the Avatar was the master of all four elements. Only he could stop the ruthless Fire Nation from conquering the world. But when the world needed him most, he disappeared. Until now…
On the South Pole, a lone Water Tribe village struggles to survive. It's here that a young Waterbender named Katara and her warrior brother Sokka rescue a strange boy named Aang from a cavernous iceberg. Not only is Aang an Airbender–a race of people no one has seen in a century–but they soon discover that Aang is also the long lost Avatar. Now it's up to Katara and Sokka to make sure Aang faces his destiny to save the tribe–and himself. Did we mention he's only 12?
I don't know how best to talk about a three-season, 61-episode show, so I'm just going to randomly celebrate some of the things that made it work so well for me.
The Characters: Almost without exception, every character has his/her own personality and story arc. The Big Bad Fire Lord was pretty much the only one who struck me as one-dimensional, and that's partly because he barely even shows up until the very end. Everyone else felt fully human. They struggle. They make mistakes. You can connect and sympathize with almost everyone, even the villains. These are interesting people, and I wanted to spend more time with them.
The Animation: This is a beautifully animated show, from the background artwork to the various spirit creatures to the different cultural styles of dress and architecture to my particular favorite, the gracefulness of the four styles of bending. It's gorgeous to look at.
The Joy: Aang's backstory is incredibly painful. He's the last of his people, a hundred years out of his time, and is tasked with saving the world. At the age of twelve. Yet he never loses his joy in the world. He jokes, he laughs, he plays, he dances. He believes in people … but not to the point of foolishness. The show hits notes of both very real pain and ridiculous silliness (poor cabbage guy), and the full range in between. That's a hard thing to do well, and incredibly powerful when done right.
I'm putting the rest behind a cut tag, because of spoilers…
#
#
( Read the rest of this entry »Collapse )
Mirrored from Jim C. Hines.
Cartographer extraordinaire Jon Roberts has posted a preview of the awesome city map he's doing for the book here.
This shows part of the Garden Ward including the Old Palace of the Sultan, the Garden Mausoleum of Hulieman, and the Observatory.
Yesterday was Dragonmeet where I ran a 4e Parsantium adventure in the afternoon featuring thuggee killers, an underground river and gnoll slavers. It was a great group and we had a lot of fun with some excellent (and very funny) roleplaying. On the next table over Steve Dempsey was running the same adventure using the 13th Age rules and it sounds like this went really well too. Steve and I came up with some new 13th Age icons for Parsantium including the Archbishop, the Mummy, and the Boss of All Bosses and I think they worked quite well. Once the book is done, I'll spend some time honing these icons and will post them here. Oh, and I got to meet Rob Heinsoo yesterday whose namesake is featured in the book as a dastardly villain....
While I was at Dragonmeet, Kate carried on getting the book ready for publication, compressing images, building the contents page and replacing "see page XX" references with hyperlinks. There's still one "see page XX" in this week's preview, but I thought it would cool to show you the kind of thing you can expect from the gazetteer location write-ups. Click on the link below to read about the Hippodrome and the Holy Basilica of Helion and to see another awesome illustration from Matt Morrow.
Hippodrome & Basilica Preview p.60-61
We're going to do all we can to get the book published in 2013 (just) – our current schedule has us uploading the files to drivethrurpg.com and Paizo on 30th December so look out for Parsantium: City at the Crossroads just after Christmas!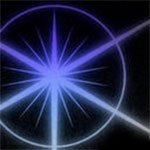 In June, the SFWA Board announced the suspension of the SFWA Bulletin, allowing time to update our official publication's distribution, content, and process. Over the past months, we have surveyed the membership, asking them what they see as the future of the Bulletin. We've also held Board and Task Force discussions and reviewed similar newsletters. We believe these things has helped us to understand the needs and wants of our members and given us direction for making change. One thing is unambiguously clear from our members' responses: the Bulletin is an important service and must continue.
Using the survey results as a guide, we have written a job description for the editorial position which will be open to qualified applicants both inside and outside SFWA. When the position is filled, the new editor will begin work on a revamped Bulletin.
However, in the interim, we will publish a special edition of the Bulletin. This special issue will not represent either the Bulletin as it existed in the past, nor will it represent the future Bulletin that will be created by the new editor. Instead, this one-time, stand-alone edition will focus on describing SFWA and capturing its past, present and future. It will provide information about SFWA's services and capacities, address questions about how SFWA can help members in their careers, and include articles on the state of the industry and of various SFWA projects. In addition to providing useful information for our current members, this issue will also be used in future to promote the organization at tradeshows, conferences, and other events.
This edition will be edited by Tansy Rayner Roberts with assistance from Jaym Gates, on behalf of the president and the Bulletin task force. The issue will be available in mid-Winter (Jan/Feb) 2014.
We thank you for your patience, and look forward to a long and bright future for the Bulletin. More announcements about its new editor and structure will be forthcoming.
Like SFWA, the Bulletin will draw on past and future alike.
Mirrored from SFWA | Comment at SFWA
msstacy13
, I uploaded the ones I wrote intros to, so Flatwater is now represented there!).
One thing I took some time at was reading the reviews of books where my tales have appeared. I will be peppering my next few posts with links to the interesting ones, but I'm particularly proud of
this one
, which talks about one of my erotic stories (something I don't often write - but I'm glad to see people enjoying them when I do). One thing about this review is that the book's cover is absolutely perfect for the theme, and has just a little bit of shock value (you can see it at the lnk, or
here
- slightly NSFW).
Also wrote a few hundred words into an SF tale, so satisfying progress all around!
I have been a member of Goodreads for a few years, but it's been a while since I last really paid attention to it. I went back to it, though, over the weekend, reading some reviews of books that hold stories of mine, and uploading some of my books that weren't up (
Lisa Costello
's birthday. She whom I love very much.
Wish her well, here, or on her
blog
, or on her
Facebook
.
I plan to do so in person tonight. :)
Today is
A friend who has been out of town all this past week is meeting me for breakfast, then taking me to the airport. American Airlines yesterday cancelled my flight this morning. Getting rebooked involved spending over an hour on hold with the Aadvantage Platinum desk (apparently hold times for the main desk were running closer to twenty-four hours). I am dubious of my new connection through Chicago O'Hare, mostly because of ORD's chronic problems with delivering timely wheelchair transfers. Basically, in my experience they are incapable of doing so at that airport.
None of that matters so long as I get home tonight. Today is
Lisa Costello
's birthday, the last one I will likely ever be alive for, and I'd like to see here thereupon, and I have two oncology appointments tomorrow. So, yeah, this terminal cancer patient really needs to get home today.
Even so, my weather karma has brought not only deeply subfreezing temperatures and inches of snow to Omaha, it appears to be doing the same to Portland today. Unseasonable here in Nebraska, almost unheard of their in our part of Oregon.
And I'll have the long trip home to think about how I feel about having been here one last time.
Wish me luck, I'm going to need it.
More weird, restless sleep, with weird, restless dreams. Something about the weather, or the heater in my hotel room, or my unsettled spirit, has kept me awake nights. This time it was vehicular arson as part of some large coverup, except I was very bad at cleaning up evidence of my misdeeds. The car in question in my dream was my first car, an orange 1976 Datsun 710 station wagon I drove in college. Not hard to interpret what that means, really. All in keeping with the melancholy of my visit here.
Mon, 02:43: Alright! Finally got all my chores done for the day, cooked ALL THE THINGS and now it is time to write on the Spellmason Chroniclezzzzzzzzz
Lord Vader, your Pullman car is ready. At the Star Wars Shop in Aberdeen, WA.
Photo © 2012, 2013, Joseph E. Lake, Jr.
This
work
by
Joseph E. Lake, Jr.
is licensed under a
Creative Commons Attribution-Noncommercial-Share Alike 3.0 United States License
.
Your Monday moment of zen.